It's a fact: Marketers who include Direct Mail in their marketing mix can expect exceptional results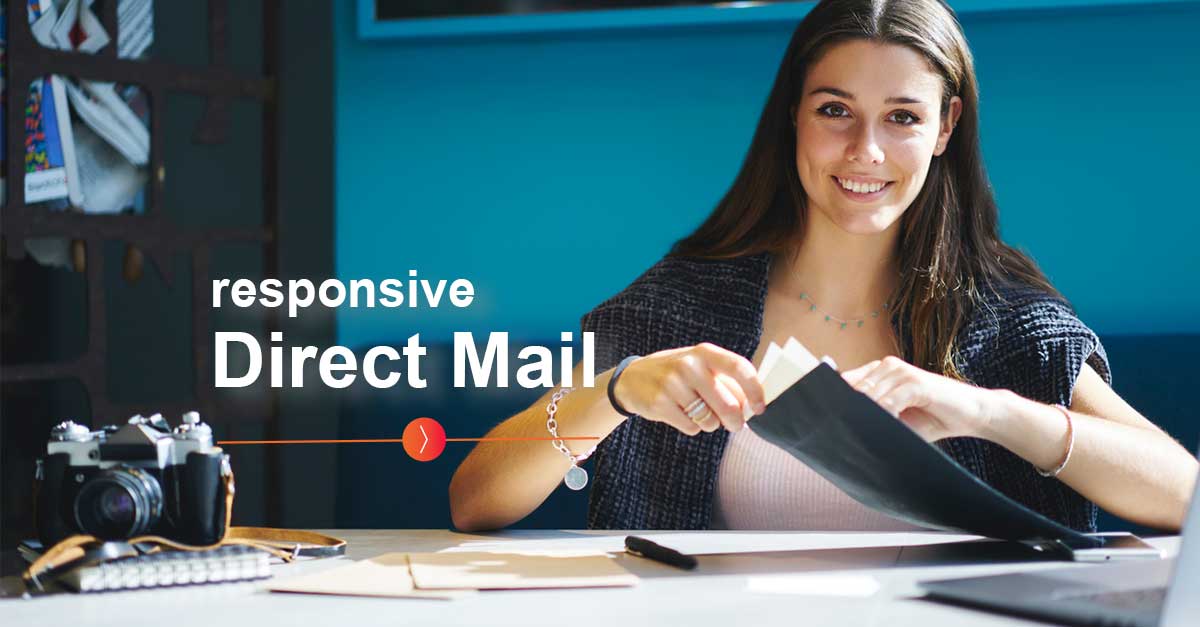 People still like to receive and respond to direct mail.
According to the 40th Edition of the Data & Marketing Association (DMA) Statistical Fact Book 2018, recipients of direct mail find it a compelling and responsive medium.
With new print technologies and the ability to create segmentation strategies around the customer journey using real-time data, the ability to create efficient, results-producing direct mail is at every marketer's fingertips.
Let's take a look at two segments of this power medium.
SEGMENT ONE - DIRECT MAIL
Research indicates that direct mail will continue its appeal as long as there is:
Proactive targeting and segmentation of customers.

1:1 personalisation.

A well-written attention grabbing mail pack utilising the latest printing techniques.

A strong personalised offer that conveys a call-to-action.

A coordinated strategy of multichannel marketing
While we all know it's a digital world – people still like to receive and respond to direct mail. According to statistics outlined below, response rates for House files jumped 37% and Prospect files almost 3 times from just a few years ago.
DIRECT MAIL RESPONSE RATES 2003-2017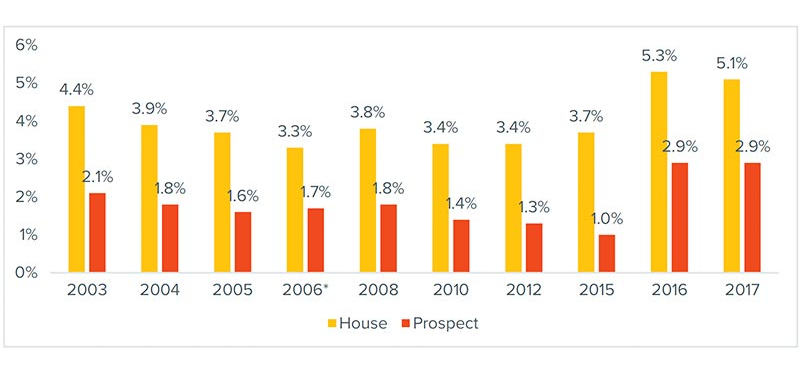 RECIPIENT TREATMENT OF STANDARD MAIL BY TYPE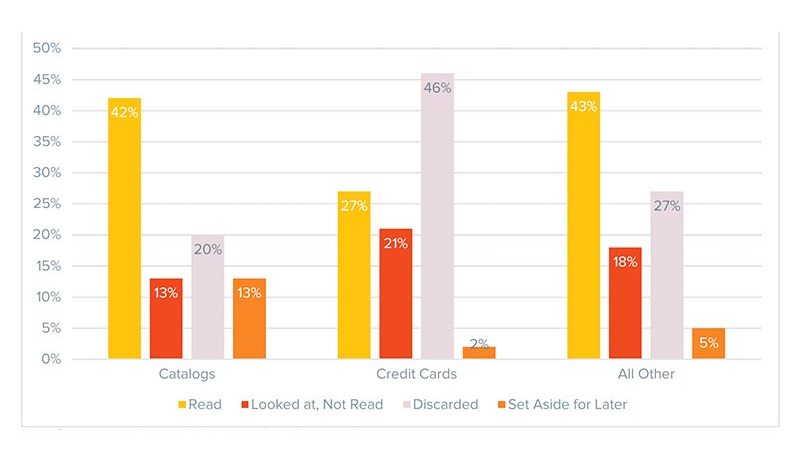 SURPRISINGLY IT'S A CHANNEL FOR ALL AGES
Even Millennials who have a strong relationship with technology love direct mail.
As noted in the USPS Mail Moments Review, 84 percent of Millennials take the time to look through their mail and 64 percent would rather scan for useful information in the mail than e-mail.
In addition, this generation even believes paper mail is a more reliable and viable source of communication.
BACKED BY SCIENCE
A neuroscience study (USPS and the Center for Neural Decision Making at Temple University's Fox School Business) found there is a reason why people respond differently to physical and digital pieces. It's because physical pieces trigger activity in a part of the brain that corresponds with value and desirability. As a result, people spend more time and have a stronger emotional response to physical pieces and they remember them better.
Not only is direct mail relevant, people trust it because it seems more 'real,' it's tactile, personal and it's private.
TECHNOLOGIES ENHANCE THE CUSTOMER INTERACTION
Here are some innovative applications that should be considered for a direct mail piece to stand out in this communication landscape:
Dimensional and over-size mail packs cut-through traditional mail sized packs.

Texture and scent to enhance interactivity and provide a sensory experience.

Simulated virtual reality (VR) – anyone interested in a 360 tour?

Real world sensory augmented reality (AR) to shop and purchase from home.

QR codes which are increasingly sophisticated for trackability.

Near field communication (NFC) to enable electronic devices to communicate with each other.
RESPONSIVE DIRECT MAIL NEEDS QUALITY DATA
For most marketers, there are challenges on the road to irresistible mail. No challenge is greater than data hygiene. To connect with customers and maximise outcomes, direct mail must engage at personal interests and preferences level, be precise in addressing and reflect the brand values that are most relevant to the audience.
SEGMENT TWO - CATALOGUES
This powerful, century-old tactic is still adding revenue to the bottom line, as proven by the numbers and the influx of new brands producing catalogues. According to the DMA findings:
90.9% of retailers list catalogues as a primary marketing tool.

44.4% of retailers reporting their circulation increased in the past year.

42% of catalogue recipients reported reading catalogues.

25% glancing through or saving catalogues for later.
Yes, catalogues still work. And many retailers cite it as an integral part of a multichannel strategy driving purchasing behaviour.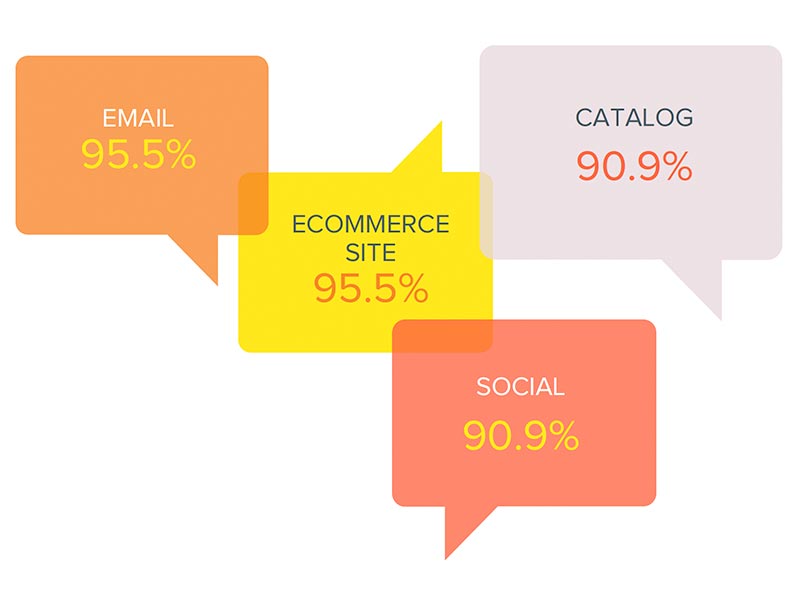 TODAY's MARKET REQUIRES A NEW APPROACH
The toolbox we once used to create successful programs doesn't necessarily have the same set of tools in it today. Consider the following:
Brands continue to report the mailing catalogues as a way to drive web traffic, followed closely by customer retention and brand building. The key to engagment is to focus on highly creative design, and highlight customer benefits alonside strong calls-to-action.2

Catalogues – and other media – still face the ongoing challenge of attribution. However, data tools have evolved to allow detailed views of the overlap of print and online activities and will serve as a foundation for broad strategic opportunity. This will only allow for smarter, more efficient prospect mailings (including lower spend) with potential in increased response rates.

In a previously reported study, 41% of millennials and 53% of Gen Xers reported enjoying catalogues 3. The younger generation appreciates this medium but messaging mustbe targeted to support their expectations.

Amazon still continue to be part of a catalogue brand's daily conversation. While some have worked the metrics in their favor, all agree that proprietary merchandise or positioning is more critical than ever before. A unique brand alone will not cut it.

There is a noticeable increase in a new breed of catalogues. They are mailed from wholesale brands who typically rely on bricks and mortar to sell their wares but have decided to take charge of the customer journey, selling direct to the consumer. The challenge these brands face is the tension between a "brand-first" creative approach versus selling products. Careful testing must occur to better understand what will work for their customers.
While catalogues continue to thrive in an ever-shifting marketplace, it's clear that opportunity exists for those that are willing to embrace change. With the proliferation of data and technology, it is incumbent on catalogueers to provide brand centric, benefit-oriented, targeted catalogues to their customers in order to continue success.
FUN FACTS
2017 DIRECT MAIL VOLUME BY TYPE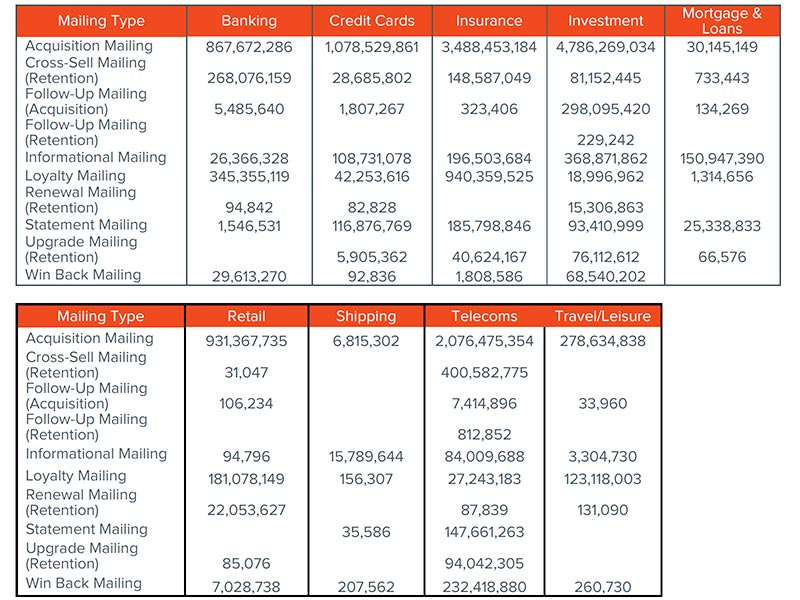 DIRECT MAIL USAGE BY INDUSTRY RESPONDENTS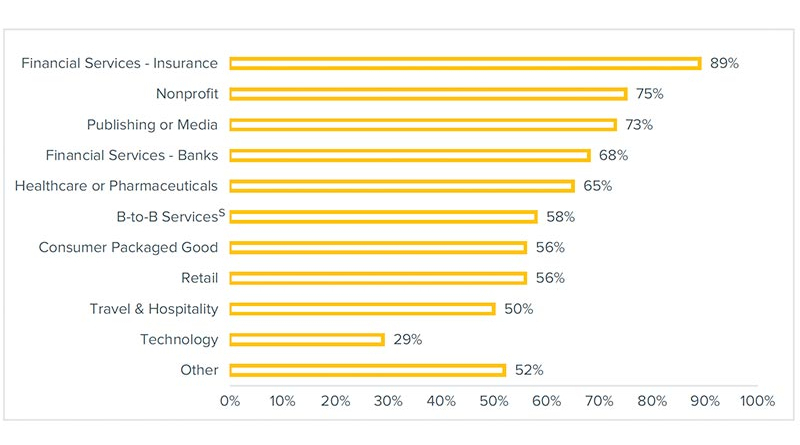 DIRECT MAIL VOLUME BY SECTORS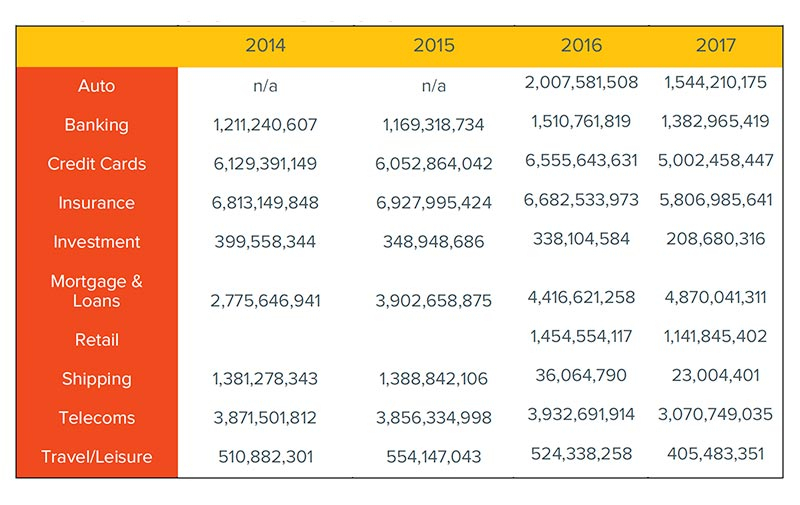 EDUCATION OF HIGHER- AND LOWER-MAIL-VOLUME HOUSEHOLDS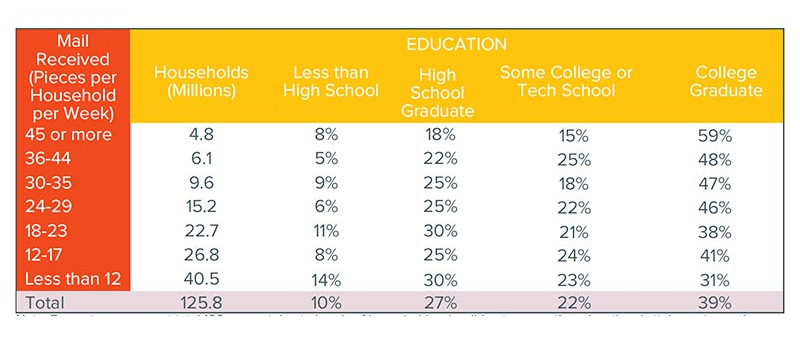 TOTAL NUMBER OF MAIL PIECES (ALL CLASSES) ATTRIBUTED TO DIRECT MAIL: 1990-2017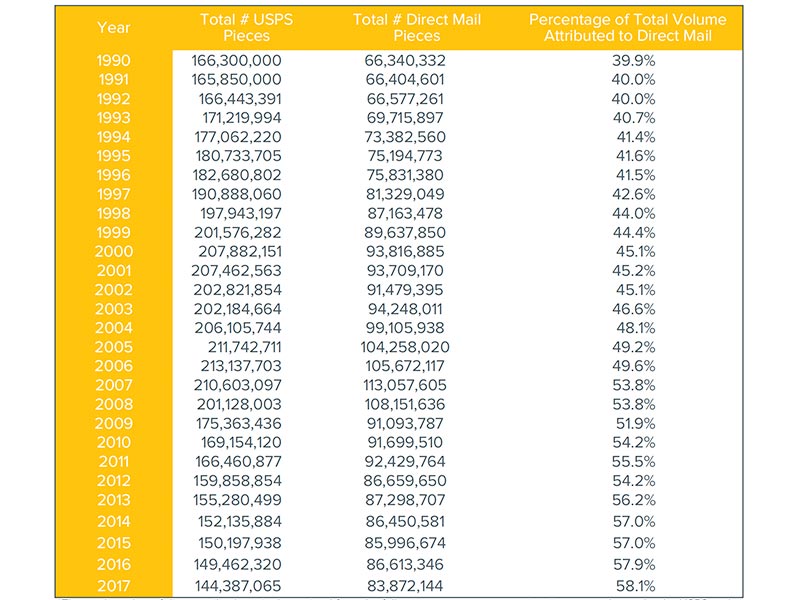 US DIRECT MAIL MARKETING SPEND (IN BILLIONS)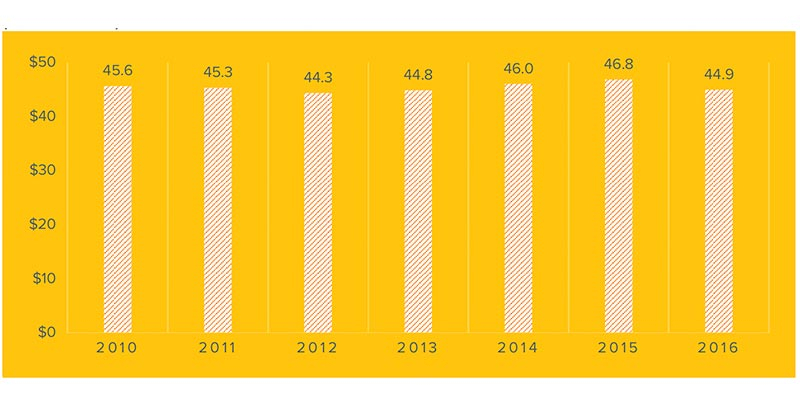 Sources:
ALL Charts and Tables - The US Data & Marketing Association (DMA) 40th Edition Statistical Fact Book Feb 2018.
2 MCM OUTLOOK: Catalogue
3 Quad/Graphics Customer Focus® 2016 Research Study
---

MindWorks delivers Communication Planning and Strategy, Full Creative Service, Full Print Production and Mailhouse Management for bulk personalised mail, Letterbox drop, Catalogues, Fulfilment, Dimensional, Postage and inbound Reply Paid handling.
The MindWorks difference
MindWorks Data. Digital. Direct. Social experience has proven that only 'best practice' Direct Marketing – the merging of Intelligent Data insights with Relevant and Engaging creative, a mapped multi-touchpoint Customer Conversion Pathway across mobile, web, social, mail, search, phone and traditional media - that follows a Measurable implementation strategy can equip marketing teams to build loyal relationships with their customers and a sustainable lift in results …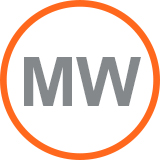 Contact MindWorks today and lift your Direct Mail Marketing results.
Call 02 9299 3300 or Email: camerons@mindworksmc.com.au