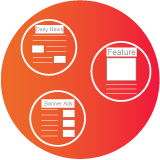 Turn your Advertising into Direct Response
MindWorks disciplined approach to Direct Marketing ensures these same techniques are applied to Direct Response Advertising. From press, magazine, radio to online, our single minded focus is to engage with the target audience (B2B and B2C) and provide a compelling Call-to-Action that delivers a response.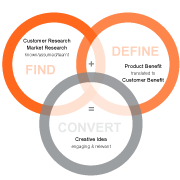 Creative that works hard
MindWorks proprietary process 'MindSearch®' aligns Product Benefits to Customer Insights to deliver a Single Minded Proposition from which the Creative Idea develops. This disciplined process drives initial lift in response and allows for measurable incremental improvements over time.