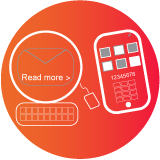 MindWorks designs, builds, develops, integrates and optimises company and eCommerce Websites, Landing Pages and Web Apps that intuitively turn leads into sales!
Today 57% of (B2B and B2C) buyers complete their purchase research online before any contact is made with a retailer or sales team. And over 40% of buyers say they prefer to complete their entire purchase journey on mobile. Is your web presence ready?

Websites (eCommerce), Microsites, Web Apps and Landing Pages
MindWorks delivers web presence for Enterprise and SME busineses. Our CMS solutions include WordPress, Joomla, Woocommerce, Magento, Drupal and more. We'll integrate your website into a preferred CRM system including Salesforce, Oracle, NetSuite so you never loose a lead. Lets's lift your online presence today!
Company Websites
Drive stronger user engagement and customer experience with a responsive contemporary website design that looks great on all devices.
MindWorks website team can help your brand build awareness while growing community engagement.
We can enable more advanced web features including pop-up forms, live chat, video content, social media links, blogs, latest news and subscriber directory all designed to keep customers coming back.
In addition, deploying the latest Easy Navigation, Multilingual, Smart Search elements ensure new and existing users quickly find your solution to their problem.
eCommerce Websites
Not all online experiences are created equal.
MindWorks ecommerce developers can help your barnd grow online sales with personalised and rich shopping experience eCommerce websites that simplify search – through layered navigation and product friendly filtering.
Our ecommerce websites combine an intuitive '2-step checkout' process that delivers more completed cart outcomes because the customer experience is easy.
Let MindWorks help you drive customers through the sales process faster, build customer loyalty and profits for your business.
Web Apps
We develop smarter web applications for the custom business requirements of our clients.
From interactive stand-alone IOS and Android apps to full authentication website apps we'll deliver the features and functionality - including directories (membership), online courses, events, data-base driven forms and much more.
Our app design and development solutions are scalable, user-friendly and cost-effective. From brief to prototype, development, deployment and maintenance, we realise your web app needs.
Microsite and Landing Pages
Driving customers to a single purpose short-term promotional campaign Microsite or Landing Pages delivers key promotional messages faster, lifts customer insights capture (i.e. pop-up forms) and drives opportunity for quick click through to final conversion.
Integrating email marketing Lead Nurturing campaigns boosts conversion driving a continual flow of prospects along your sales-pipeline.
MindWorks can support your lead generation objectives by adding a Social Media marketing stratgey and Google AdWords channel to lift results further.
see Website & Web App Case Studies
read 8 Tips to Turn Your Website into a Silent Salesman

Contact MindWorks today and turn your website into a lead generator.
Call 02 9299 3300 or Email:

hello@mindworksmc.com.au