Direct Response Advertising, Street Signage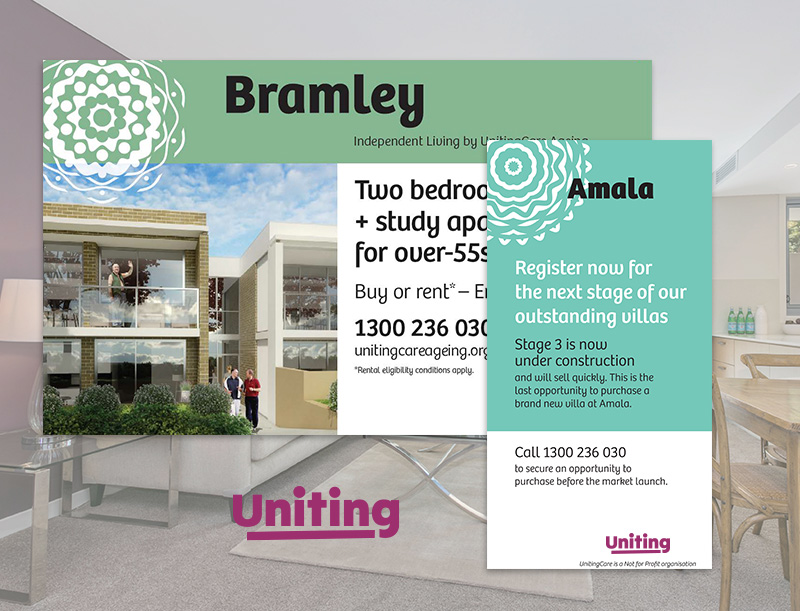 Proven Strategy
To support the growing need for Independent Living facilities Uniting Care undertake significant real-estate development. Targeting geographical areas for development with high demand ensures growing awareness as facilities develop however further awareness building support is required.
Customer Pathway
Street Signage to Press Adverts offering pre-sale registration help build awareness and facility uptake as development opening approaches.
Improved Results
Continual take up of UnitingCare facilities suggest ads are reaching the right audience and awareness is building.
Contact MindWorks today

and lift your results.


Call:

02 9299 3300 or

Email:

hello@mindworksmc.com.au