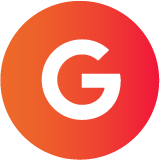 MindWorks Google AdWords Pay-Per-Click service include:
Google AdWords Account set up, Text and Display Ad Campaign creation, Conversion Tracking, Google Shopping set up, Testing, Remarketing, Success Metrics included in Monthly reporting
Generate qualified leads online

Google AdWords Search is a cost-effective way of ensuring your brand is listed by Google/Google Shopping when almost any selected keyword phrase is searched. However with over 40,000 search queries every second, ensuring your brand has optimal high Position placement in search results requires a consistent and professionally managed Google AdWords campaign.

MindWorks cost effective Google AdWords Service streamlines the integration of Text and Display Ad campaigns and Remarketing into your search campaign mix. Each Google AdWords campaign is built on a comprehensive list of high-performing Keywords, derived from you, your website and competitors websites. A Conversion strategy optimised to your business objectives - whether on-line purchase, or off-line enquiry.

The further addition of a remarketing campaign grows Conversions by adding touchpoint opportunities with your recent specified website visitors.



We'll show you the key performance indicators (success metrics) that identify trends and opportunities including: keyword performance, quality score, average position, CPC, CTR; create engaging Text and Display Ads and that meet Google's editorial guidelines; continually optimise key variables including: bidding strategy, click-through rates, creative messaging, eliminating poor performing keywords and revising ad variants and more &

When combined with effective SEO and our Customer Conversion Pathway strategy, MindWorks Google AdWords Services will deliver the business outcome, you ROI requires - including; ready-to-buy leads, online sales or offline enquiries & Plus you only pay when your ad is clicked.
Monthly custom reporting
We'll report monthly on the progress of your Google AdWords campaigns along with suggestions on how to improve performance and any upcoming opportunities.

MindWorks Custom Reporting and Analysis - In addition to relevant AdWords metrics MindWorks custom reports summaries any identified insights providing analysis otherwise unavailable through standard reporting.

Further MindWorks can use AdWords Scripts to read from external data sources. This can allow for more complete reporting that could include statistics happening offline i.e. sales conversions, new subscribers and much more
see Google AdWords Case Studies
Download a free Google AdWords Strategy and Implementation guide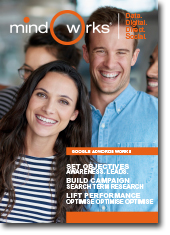 Generate Qualified Leads Online
Get found online. Drive more leads, Enjoy more sales… by increasing your website's landing page footprint through disciplined pay-per-click Google AdWords search engine marketing. Start attracting new customers today!

Contact MindWorks today and increase your website traffic with Google AdWords.
Call 02 9299 3300 or Email: camerons@mindworksmc.com.au