Brand Launch, Direct Mail, Email, Landing Page, Video (content creation and editing), Event POS and Theme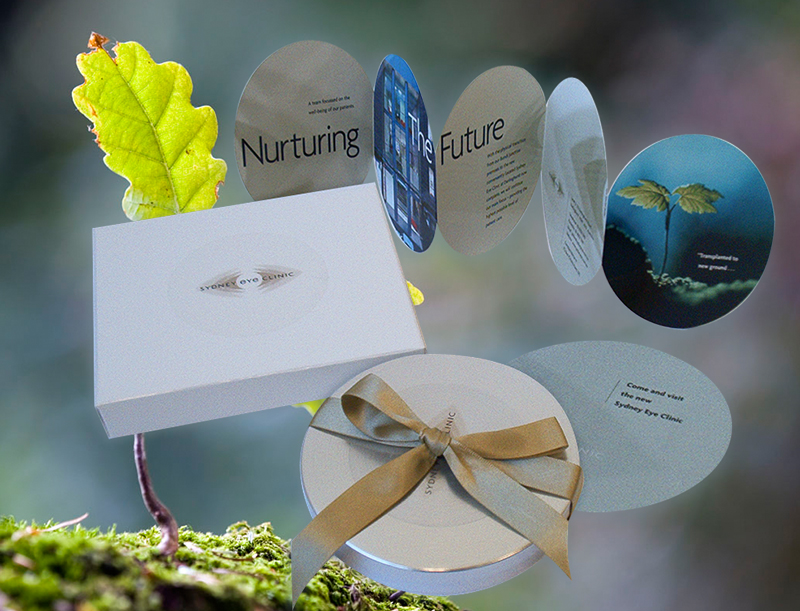 PROVEN STRATEGY
Launching a significant medical service to a very targeted audience matched perfectly to utilising The MindStage process – a strategic B2B Lead Generation Direct Marketing approach. A highly segmented list of business professionals connected to the eye industry was sourced which included Optometrists, local GP's, Industry representatives.
CUSTOMER PATHWAY
As list volume was low and expected Lifetime Value per client a high quality 3D Direct Mail piece served as the leading 'touchpoint'. The proposition was built around the 'Duty of Care' medical professionals have to their patients allowing the creative Idea to blend 'care' alongside the technological progress being offered in the Sydney Eye Hospital (Nurture and Future). Both attributes aligning directly to the previously identified Customer Insights.
IMPROVED RESULTS
Referrals drive Medical Practice and was the key measurement over time. Initial leads generated (attendees to launch event/email-phone enquiries/referrals) accurately matched the 'best client profile' criteria.
Contact MindWorks today

and lift your results.


Call:

02 9299 3300 or

Email:

hello@mindworksmc.com.au