Direct Mail, Email, Landing Page, In-Store POS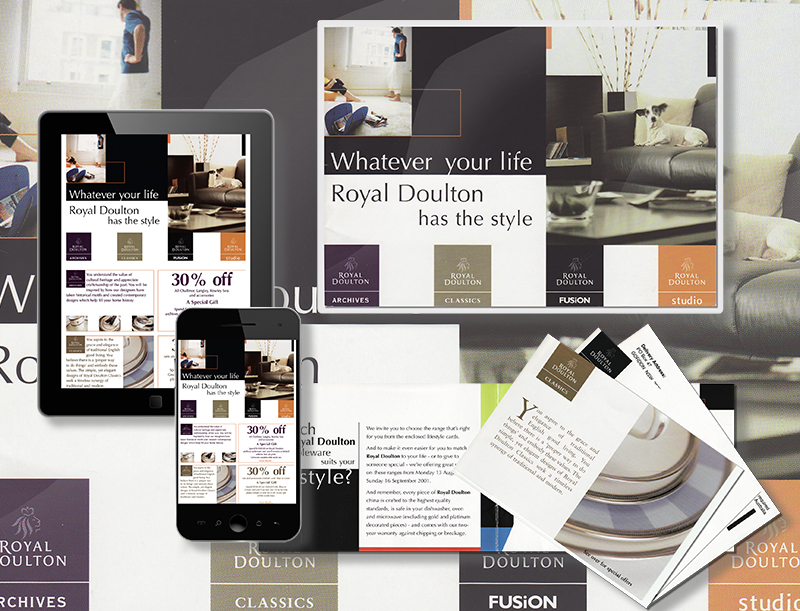 Proven Strategy
Having opened retail stores in addition to factory outlet, moving stock is ongoing for any retailer. For Royal Doulton this sale strategy turned a direct mail piece into a discount voucher grabbing attention as did the copy headline twist with propositions including 'great value now even greater value','prices dropped'.
Customer Pathway
A contemporary design style attracted a wider range of new Royal Dolton customers in addition to existing from all lifestages and lifestyles. The online presence was strongly supported and in addition to immediate sales, further identified the variation of online vs retail market which influences product selection, pricing, store itinerary and more.
Improved Results
New Customer Online sales (and enquiries) proved a percentage winner over retail sales.
Contact MindWorks today

and lift your results.


Call:

02 9299 3300 or

Email:

hello@mindworksmc.com.au