Website Development, Photography, Copy Content and Video Creation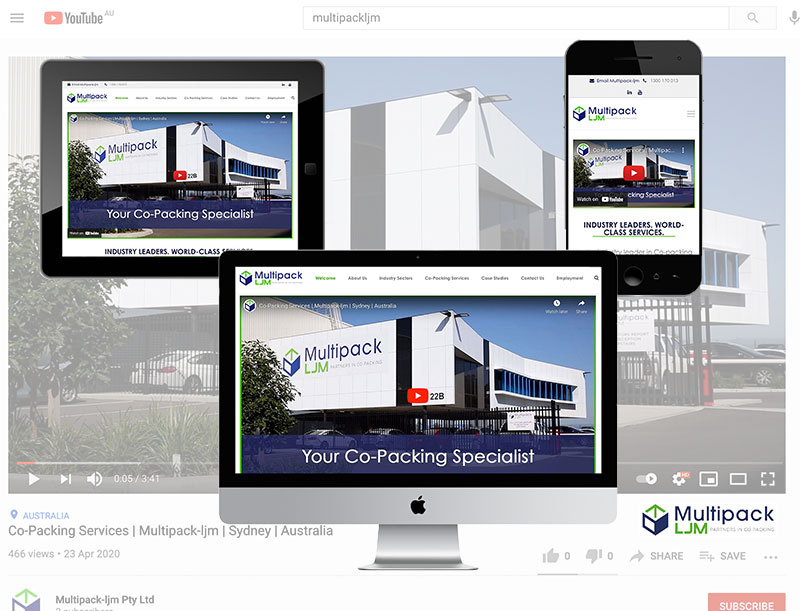 Proven Strategy
FMCG, food & beverage, pharmaceutical and personal care brands live in a fast-paced, time-poor and ever changing environment. Yet they are constantly looking for supply partners that can meet their unique demands of affordable, fast-turnaround solutions. While Multipack-ljm offers a lot of services and needed to be able to convey this message to a wide industry base, they also recognised the importance of a portal to drive fresh leads to the business.
Customer Pathway
Developing a website that was able to talk 'one-on-one' to a wide range of industriy buyers with varying needs, required a website that served two key funtions - SEO friendly and short-to-the-point messaging. To meet this demand each key co-packing service was allocated its very own page (especially in consideration of SEO) and a short 'tell-all' video was produced to overview a BIG story very quickly.
Improved Results
Multipack-ljm website is building traction. Each month more and more leads are being received. It truely is a silent saleman..
Contact MindWorks today

and lift your results.


Call:

02 9299 3300 or

Email:

hello@mindworksmc.com.au