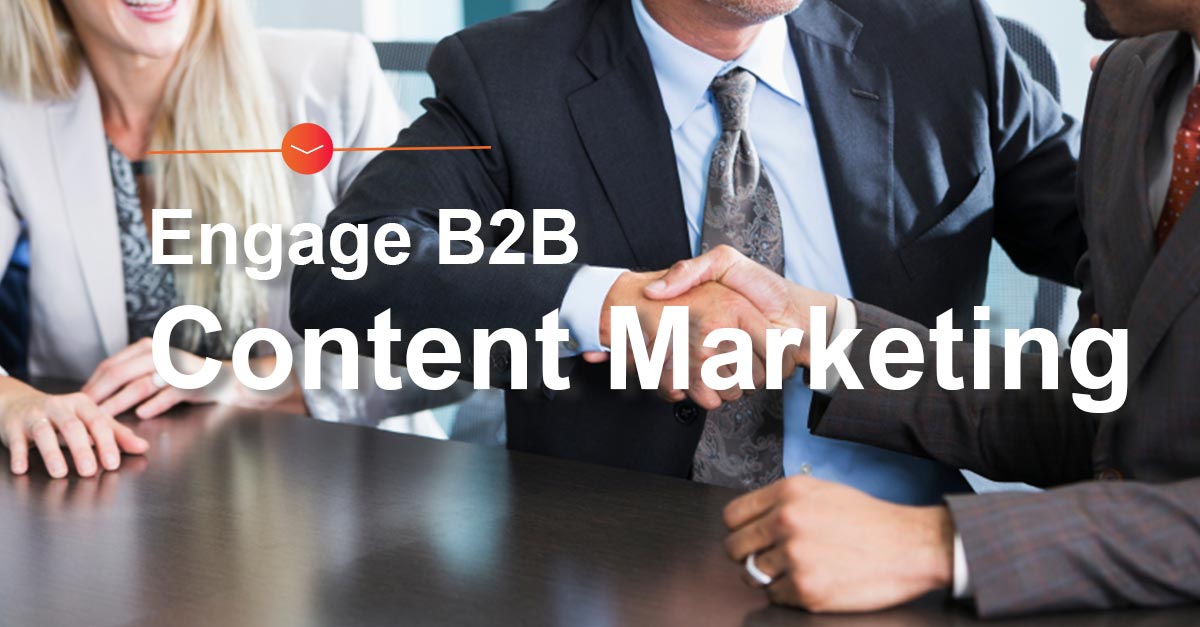 8 CONTENT MARKETING TIPS FOR B2B
Content Marketing is a B2B marketer's secret weapon to engage your industry, generate leads, and close deals. It's an amazing way to make your customers' jobs easier, support your sales team and a proven way to help you grow your business.
These 8 Tips for B2B content marketers should be part of your marketing strategy.
1. Build a Blog to generate new business leads
According to Hubspot, nearly a third of targeted recipients consume Blogs thoroughly while a massive 73% of people admit to 'scanning' blog posts content.
Good content marketing is that effective. By publishing new and relevant content on your digital channels (website, social, search), you can improve the likelihood of new customers finding out about your business, its services, and the value you can bring them.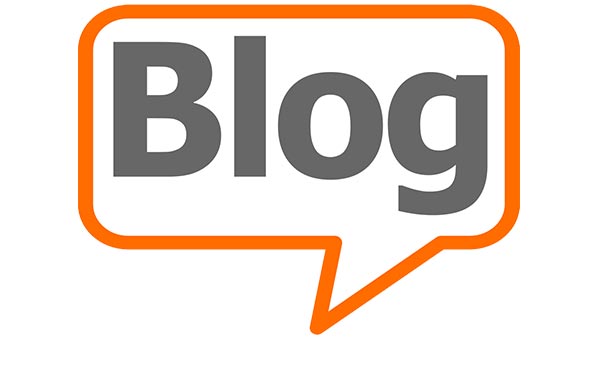 2. Multichannel approach
Whether your content is what first caught a prospect's eye on Google Search (SEM), or a white paper downloaded from your website tipped them over the edge, content marketing plays an important role in the B2B purchase lifecycle.
"Today's B2B buyer might be anywhere from two-thirds to 90% of the way through their journey before they reach out to a vendor," says Lori Wizdo, a principal analyst at Forester Research.
B2B vendor research happens online, and what will move the B2B buyer down the pipeline is engaging content being published on your web, email, search, and social channels.
3. Improves Search Engine Ranking and Impressions
Search engines thrive on new, relevant, indexed content.
When you host your content on your website – whether blogs, case studies, white papers, or web copy – you can improve your search engine ranking and the likelihood customers will find your website.
According to Ignite Spot, a blog on your website will lead to 434% more indexed pages and 97% more indexed links. By increasing your indexed pages and links, you'll make your site more reputable in a search engine's eyes.
Higher search engine ranks means interested prospects are more likely to discover your site when they search for relevant keywords.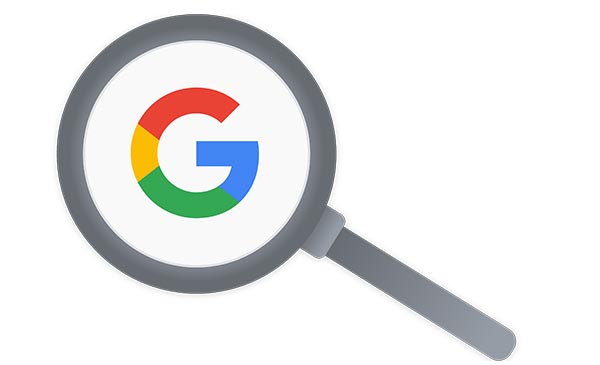 4. Drives New Website Visitors
Search Engine Optimisation (SEO) combined with Social Media Posts that point to your site can increase your web traffic considerably.
According to Hubspot, if you've got 51-100 pages on your website (consider each blog post to be a unique page), you'll generate 48% more traffic than if you had under 50.
Increased traffic means increased engagement means increased leads.
5. Engaging Content Cultivates 'Thought Leadership' Positioning for Brands
By charging your organisation with creating new content on a regular basis, it will foster a culture of research and thought leadership.
In a rapidly changing industry, content marketing can help force your team to stay up-to-date on changes and trends. That knowledge can become invaluable in your new business and product development efforts.
Thought leadership can help you shorten your sales cycle and lend credibility to your brand. Research shows that B2B leaders are paying attention. Nearly half of the C-suite says they vet an organization by its thought leadership and 81% say their trust increases after engaging with thought leadership content.
It is not solely the marketing team's job to generate all the material used in your content marketing efforts. In fact, account managers, subject matter experts, and even long-term clients can be engaged to help create great content for your marketing efforts.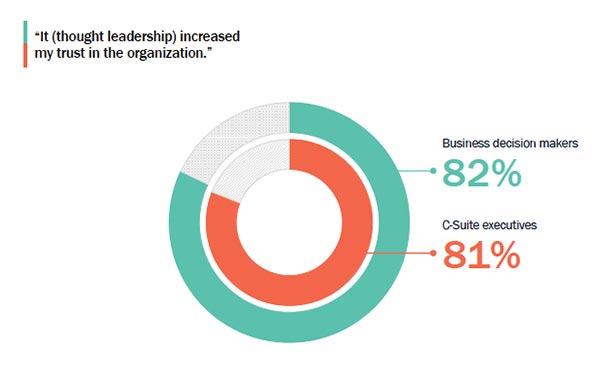 6. Save Time by Being Prepared
"That sounds great, but I don't have the time," is a common complaint of B2B marketers about content marketing.
According to the Content Marketing Institute, 70% of B2B marketers cite lack of time as a challenge in creating great content.
In reality, content marketing will actually save your marketing and sales teams time in the long-run. How often does a potential client ask for a conference call, product demo, or detailed information?
Content marketing actually allows your company to save time. For example creating a video of your product demo and making it available on-demand, prospects can engage with your products and services on their own time.
With a bit of up-front investment, creating great content can save you valuable time in the future.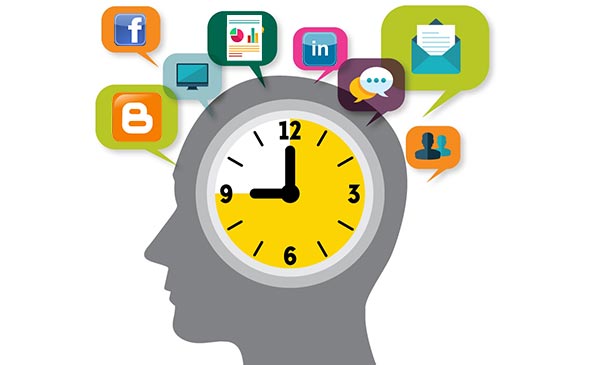 7. Lift Customer Retention
According to Roper Public Affairs & Corporate Communications, 61% of customers feel better about a company that delivers custom content to them.
Content marketing includes delivering personalised, segmented, and relevant content to your existing customers.
By keeping your current customers engaged and updated with great content, you'll improve your long-term customer retention
8. Build a Community and Trust
When your business shares valuable content on social media, email and other marketing channels, it becomes a hub for new, relevant information. Plus, social channels have the added benefit of allowing your existing customers to interact with one another.
According to Inbound Writer, content is one of the top 3 reasons why someone follows a brand on social media. Further, 6 out of 10 consumers will recommend a brand they follow via social media.
By fostering a customer following that is on social media, a B2B marketer can create a community of enthusiastic users of your services.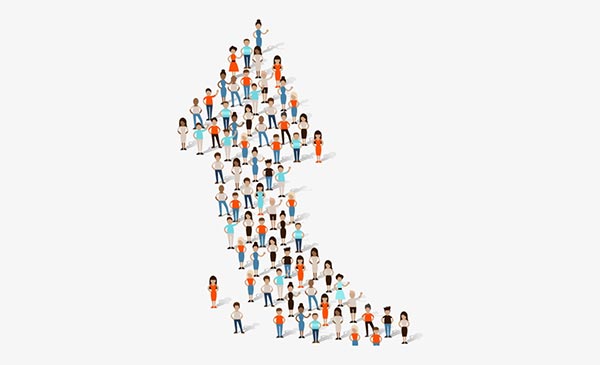 Make Content Marketing a part of your Marketing Strategy
Content marketing is on the rise not just for its benefits to your customers, but because of the real results it can deliver to your marketing and sales results. From new lead generation to customer retention to thought leadership, here are nine benefits of content marketing to your business.
---
B2B CONTENT MARKETING LIFTS RESULTS

MindWorks B2B Digital Sales services convert more leads through B2B Content Curation and Creation, Data Sourcing, Email Marketing, Direct Marketing, Social Media, Trade Shows, Exhibitions and Events, Lead Generation, Teleprospecting, Sales Team Support Collateral, (SEO support) and more
Need more B2B Marketing Content
The MindWorks difference
MindWorks Data. Digital. Direct. Social experience has proven that only 'best practice' Direct Marketing – the merging of Intelligent Data insights with Relevant and Engaging creative, a mapped multi-touchpoint Customer Conversion Pathway across mobile, web, social, mail, search, phone and traditional media - that follows a Measurable implementation strategy can equip marketing teams to build loyal relationships with their customers and a sustainable lift in results …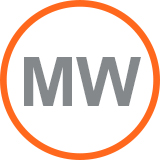 Contact MindWorks today and lift your Direct Marketing results.
Call 02 9299 3300 or Email: camerons@mindworksmc.com.au