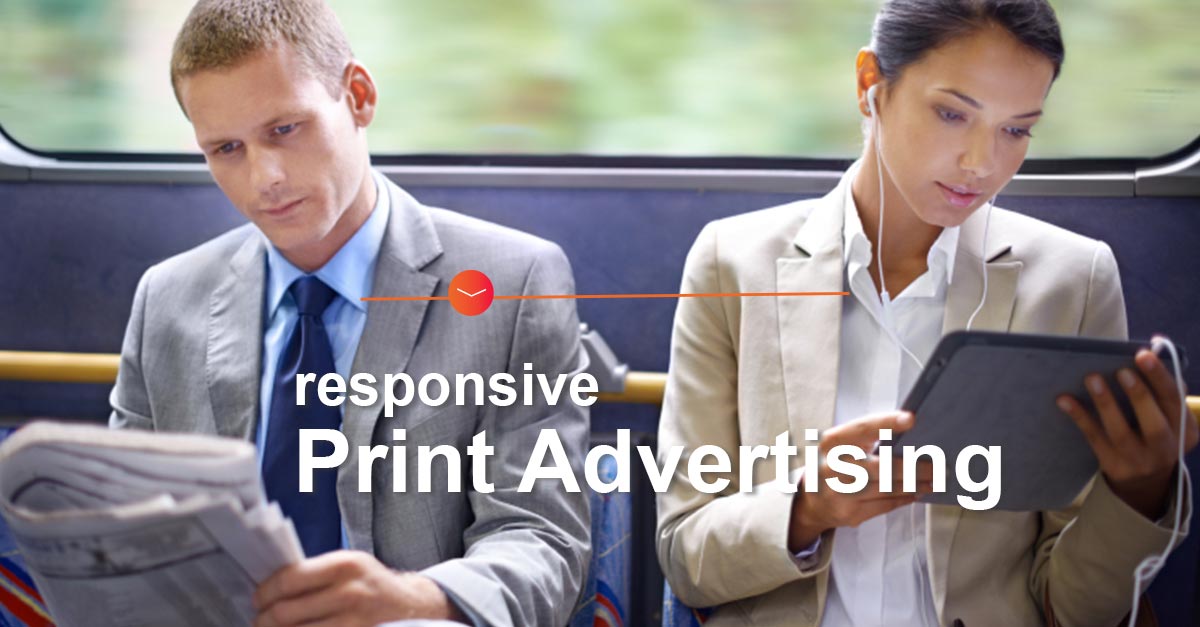 6 KEY REASONS WHY PRINT ADVERTISING STILL MATTERS
In today's digital world it's easy to assume print advertising is dead. Many companies focus on email marketing, blogging, video and social media marketing to raise brand awareness, increase website traffic and boost sales.
The one medium that is largely overlooked is print media.
Print Advertising still matters and is alive and working in both B2B and B2C marketing. The facts speak for themselves:
1. Trust
According to a survey conducted by Marketing Sherpa on (US) customer trust - Print Advertising got the first spot with an impressive 82%.
A UK study found that 90% of respondents consider print reliable.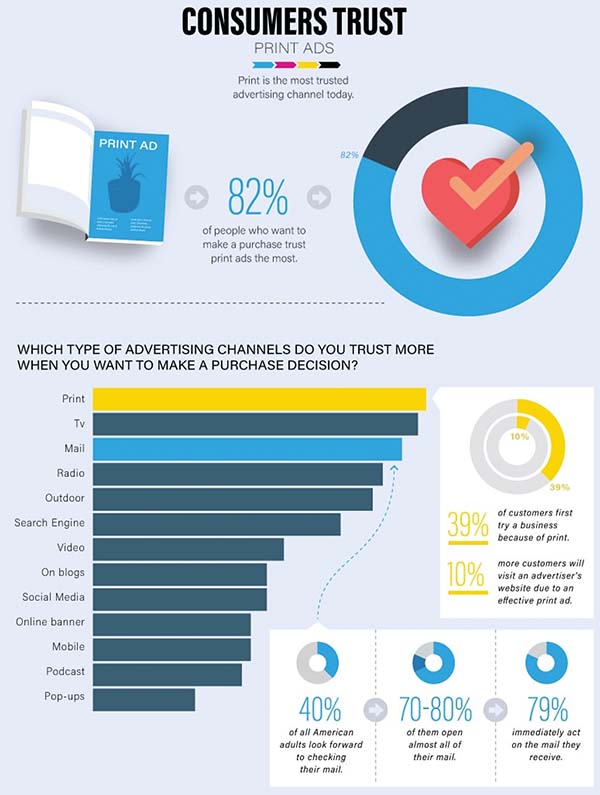 2. Brand Recall
A study by Temple University's Center for Neural Decision Making to find the difference in human response to physical/digital media. The study found physical Advertising led to a stronger emotional response.
A True Impact Marketing study in Canada determined brand recall for Print Advertising (75%) outperformed Digital Advertising (44%).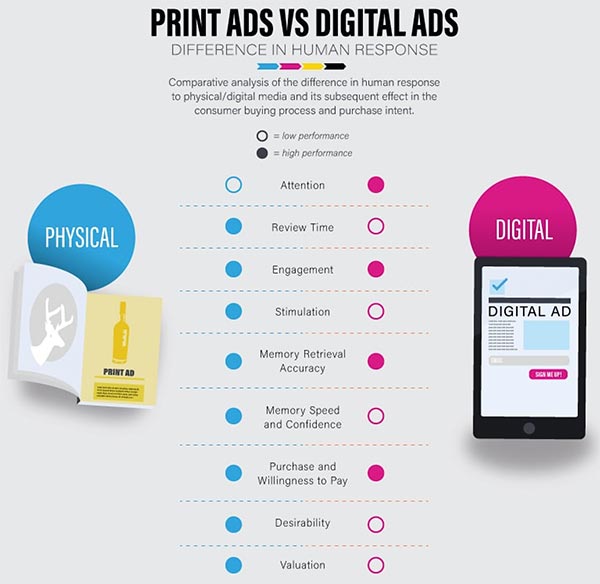 3. Drives Response and Action
Further; 10% more customers will visit advertiser's website because of effective Print Advertising.
And 39% of customers first try a business because of Print Advertising.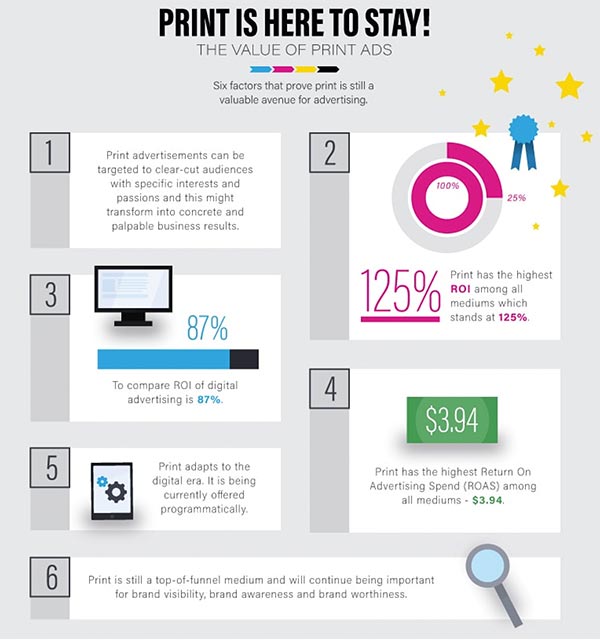 4. Uninterrupted
Print Advertising can be much more relaxed and allows the reader to focus as there isn't a constant flow of other (digital) media vying for your attention, distracting you according to Hubspot It's findings noted: 91% of users say digital ads are more pushy today than in previous years.
Interstingly the most common experimental findings suggest that reading from a screen is 20% to 30% slower when compared to reading from paper.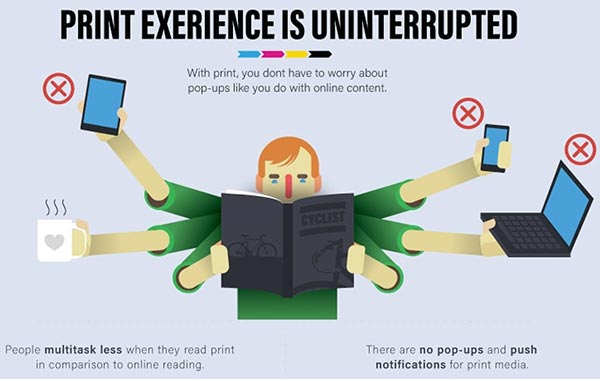 5. NO Ad Blockers
There are No Ad-Blockers in Print Advertising and readers conceive Advertisments as an Integral part of their purchase. According to Statista 27.5% of all US web surfers block ads in 2020.
PageFair suggest similar figures in Australia.

6. Readers read print
Print Advertisements last longer. - on tables and desks, in hotels, cafes, offices and waiting rooms…
It is fair to say that Print Advertising is probably less important for purely practical purchases. Print works better for products and services with longer consideration times (such as big ticket B2C items or B2B marketing)
While its true print media is shrinking and moving online, 56% of people who read newspapers, read them in print.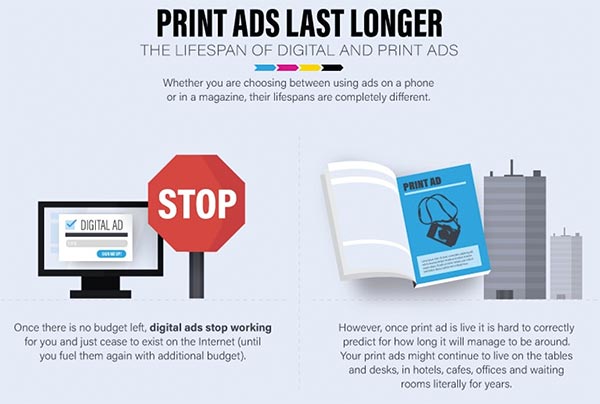 Yes, Print Advertising matters
As the facts, trends, and data show, print ads are here to stay. Print media remains one of the most important and powerful mediums to reach audiences and perform marketing activities.
Moreover, being a top-of-funnel medium, the print media is pure brand advertising. This is an extremely important for boosting brand visibility and brand awareness (as it traditionally has been) as well as establishing brand worthiness and value in the market.
---
LIFT YOUR PRINT ADVERTISING RESULTS

MindWorks Direct Response Advertising turns brands Press, Magazine (Trade and Consumer), Radio, Online Banners, Social Media (Facebook/Instagram & LinkedIn) and Google AdWords Re-Marketing and more …into fresh new leads
The MindWorks difference
MindWorks Data. Digital. Direct. Social experience has proven that only 'best practice' Direct Marketing – the merging of Intelligent Data insights with Relevant and Engaging creative, a mapped multi-touchpoint Customer Conversion Pathway across mobile, web, social, mail, search, phone and traditional media - that follows a Measurable implementation strategy can equip marketing teams to build loyal relationships with their customers and a sustainable lift in results …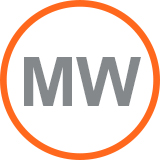 Contact MindWorks today and lift your Direct Marketing results.
Call 02 9299 3300 or Email: camerons@mindworksmc.com.au