Direct Mail, POS, Lead Nurturing Program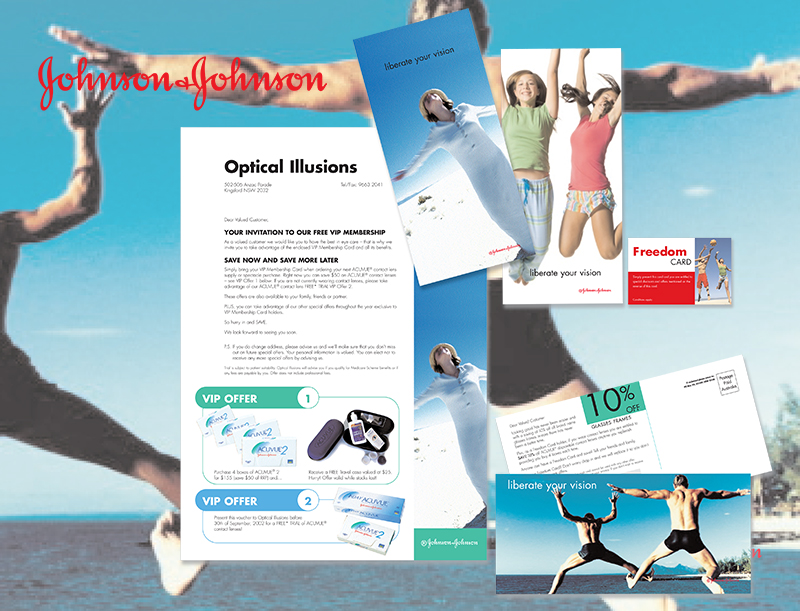 Proven Strategy
To drive leads to retail outlets for Acuvue a Direct Mail Loyalty Kit was developed for suburban Optometrists. Using their existing customer lists Acuvue patients were targeted. The offer was also extended to customers friends and family.
Customer Pathway
The Kit included: a series of Direct Mail pieces from Cover Letter to Postcards. These were sent to customers periodically over the campaign period directly from the Optometrist. Initial Direct Mail packs included a loyalty card which offered in-store benefits.
Improved Results
The success of the campaign wa measured in two ways: 1 As a low cost professional campaign Optometrists got on board recognising J&J's support that would be unaffordable on their own. 2. Over the 12 month campaign period Acuvue remained in its leading contact lens position with sales increasing across the range.