Direct Mail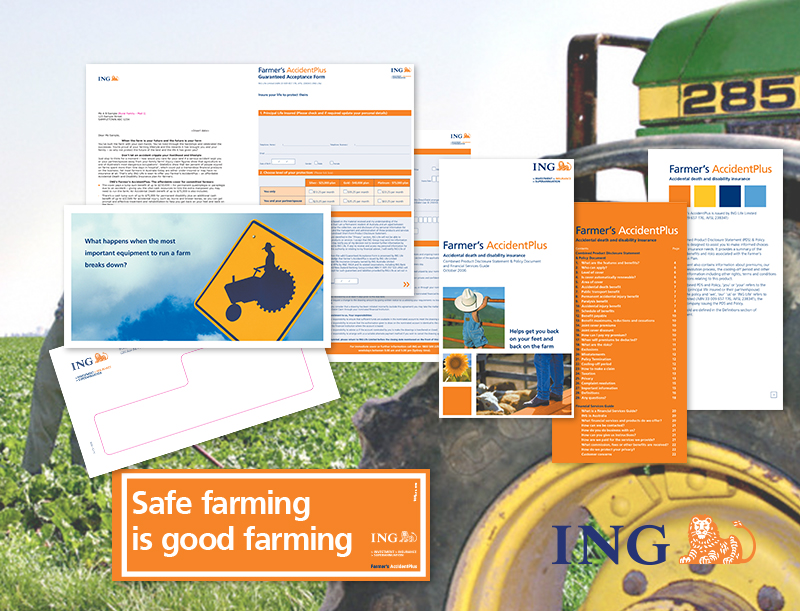 Proven Strategy
While Australian farmers are used to hardship, an injury that stops them from working on their farm can be devastating to the whole family. Recognising this ING offered farmers protection 'when the most important equipment to run a farm breaks down'.
Customer Pathway
A personalised Direct mail pack reminded the farmer of their vulnerabilities and the simple steps to reassurance. The inclusion of MindWorks proprietary technique 'Not Now, Maybe Later' element in the form of 'safe farming' stickers to be placed in hazardous environments not only kept ING top of mind longer but helped the farmer recognise ING's commitment to their wellbeing.
Improved Results
Important outcomes included high take-up of entry point cover (allowing for future Cross-Sell and Upgrade and interestingly response from farmers who were not on database but had information referred to them from Direct mail pack recipient.
Contact MindWorks today

and lift your results.


Call:

02 9299 3300 or

Email:

hello@mindworksmc.com.au