Direct Mail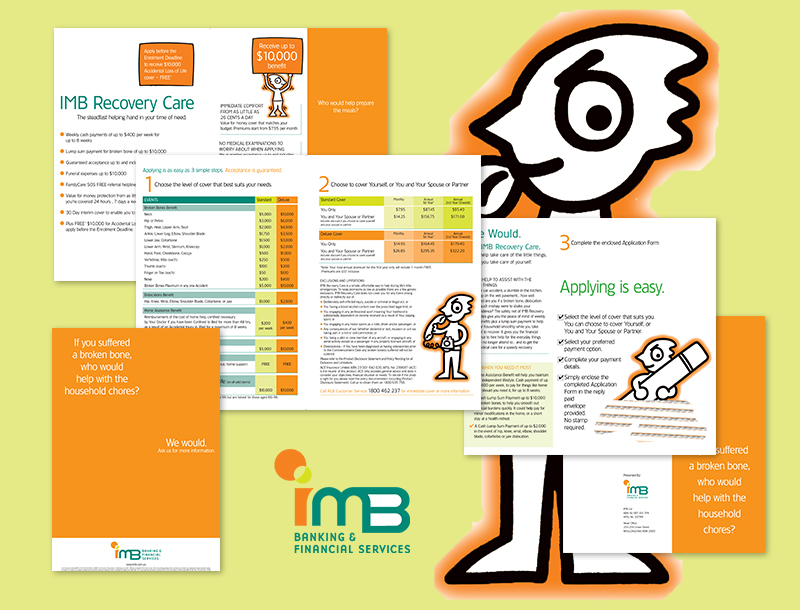 Proven Strategy
Looking to Cross-Sell personal insurance offers to existing customers it made sense to utilise IMB character Eric as the friendly recommender of the offer.
Customer Pathway
A personalised Direct mail pack ensured all mandatory requirements were included allowing customer to apply and provide payment details in a completely responsive pack.
Improved Results
The success of Recovery Care was measured in two area: 1. applications where budgeted objectives were met and 2. lifting brand comfort knowing that a smaller regional financial institution could meet a wide range of customer needs.
Contact MindWorks today

and lift your results.


Call:

02 9299 3300 or

Email:

hello@mindworksmc.com.au