Direct Mail, Photography, Social Media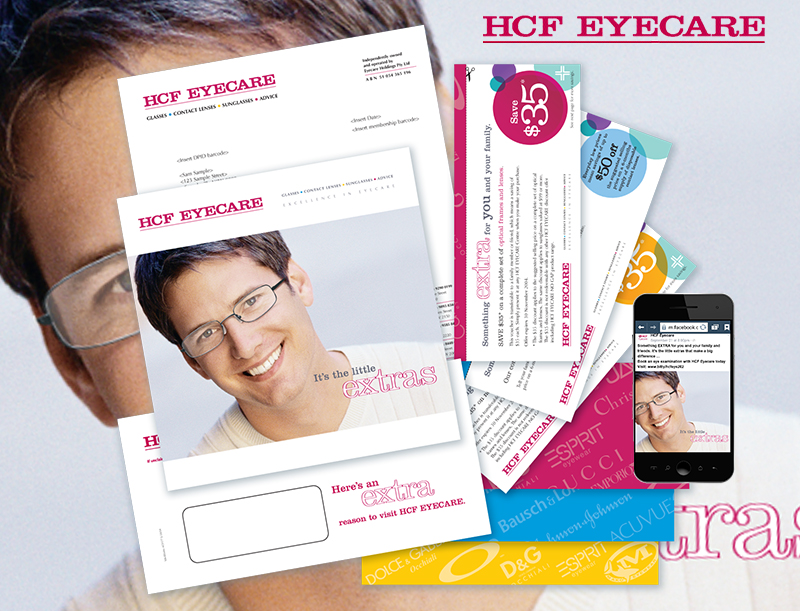 Proven Strategy
While HCF members already know HCF Eyecare can meet their eyecare needs, very few realised that you don't have to be an HCF member to visit HCF Eyecare. To lift sales outside of members a creative proposition was created targeting family and friends of HCF members. An added incentive discount helped.
Customer Pathway
HCF members were sent a booklet of vouchers which they could simply tear out and share with friends, work colleagues and family. Supported by a Facebook touchpoint the Direct Mail pack illustrated benefits and wide range of products available.
Improved Results
In addition to regular members a lift of non-members visits by 4% kept optical dispensers busy.
Contact MindWorks today

and lift your results.


Call:

02 9299 3300 or

Email:

hello@mindworksmc.com.au