Direct Mail, Social Media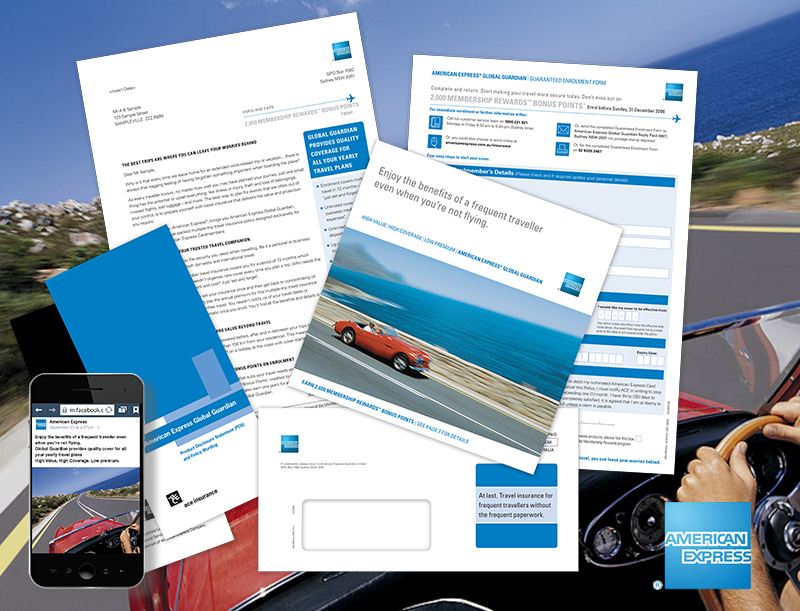 Proven Strategy
A product offering gave Card Members a chance take out a Annual 'set and forget' policy if they had multiple trips planned each year. In a competitive market the key benefit focused on a usually unconsidered supporting benefit - domestic travel cover. Simply put Card Members could 'Enjoy the benefits of a frequent traveller even when you're not flying'.
Customer Pathway
Data segmentation identified frequent travellers via transactional data and matched additional records that met similar profile. A fully personalised with pre-populated application form accompanied a travel inspiring insert with a curious focus on domestic travel cover. A supporting Social Media presence to identified Facebook users increased message reach and frequency.
Improved Results
Segment targeting proved accurate with response 5% above expectation.
Contact MindWorks today

and lift your results.


Call:

02 9299 3300 or

Email:

hello@mindworksmc.com.au