Direct Mail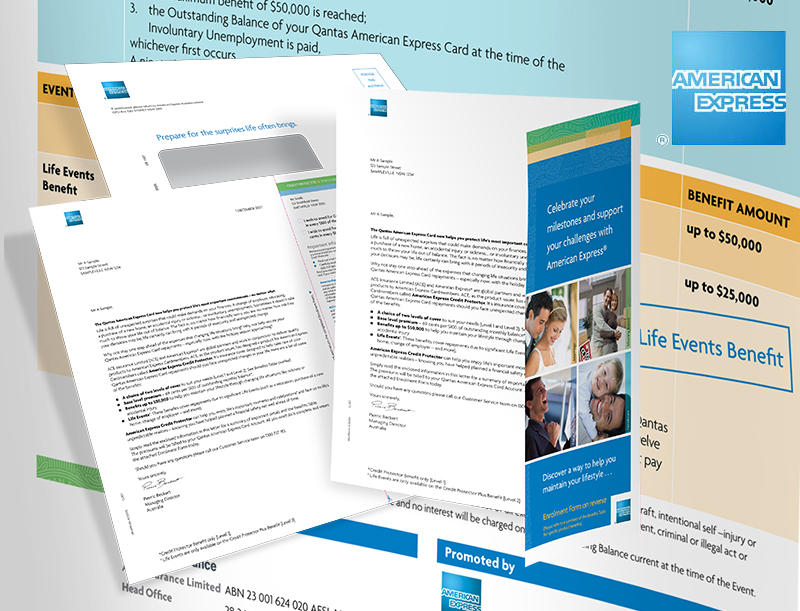 Proven Strategy
Speaking directly to Card Members with value add offers gains traction if the proposition genuinely reflects the customer lifestyle. With supporting transactional spend insights selected Card Members were offered Credit card insurance that allows them to enjoy life by 'celebrating milestones' knowing their trusted brand partner American Express will be there to 'support their challenges'.
Customer Pathway
A clever Direct Mail piece combined the proposition message and benefit offering with specific details required to make a decision to sign up and respond.
Improved Results
So successful in the Australian market, this pack was rolled out to New Zealand Card Members.
Contact MindWorks today

and lift your results.


Call:

02 9299 3300 or

Email:

hello@mindworksmc.com.au