Data Sourcing, Email, Landing Page, Social Media, Video (content creation and editing), Event and Sales Collateral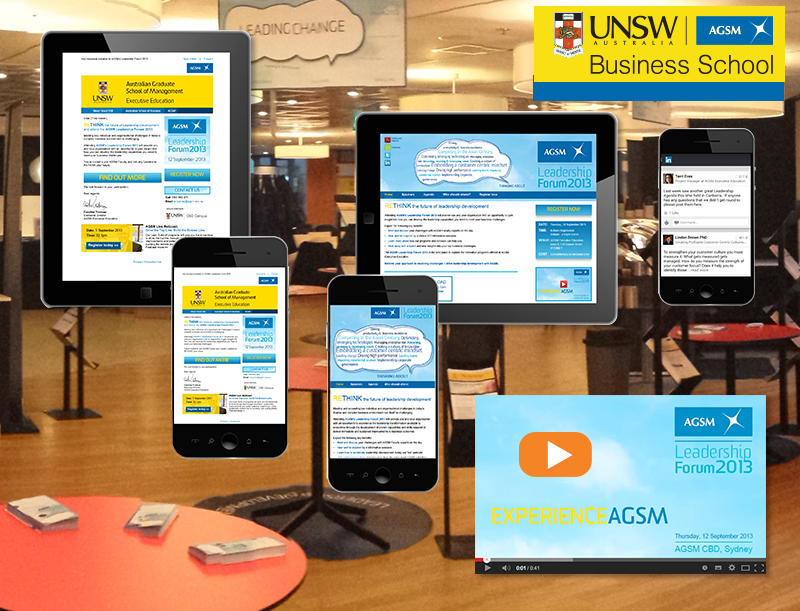 Proven Strategy
Business events are commonplace so to entice Senior and C-Suite executives to attend required a sound proposition. Strong Brand awareness supported the message that this was a leadership event that could change your future by delivering real solutions to business challenges. Business leaders were asked to "RETHINK the future of leadership development".
Customer Pathway
An integrated digital campaign platform including Data Sourcing, Email, Microsite, Video testimony, social media and Event Collateral ensures each step the prospect takes is relevant and leads toward a attendee on the day.
Improved Results
Initial RSVP required an increase in venue capacity to meet a 50% increase in attendance.
Contact MindWorks today

and lift your results.


Call:

02 9299 3300 or

Email:

hello@mindworksmc.com.au