With an estimated 93% of all website traffic coming from a search engine, (Search Engine Journal) marketers need to optimise their websites to feature on those search engines and get their share of the traffic.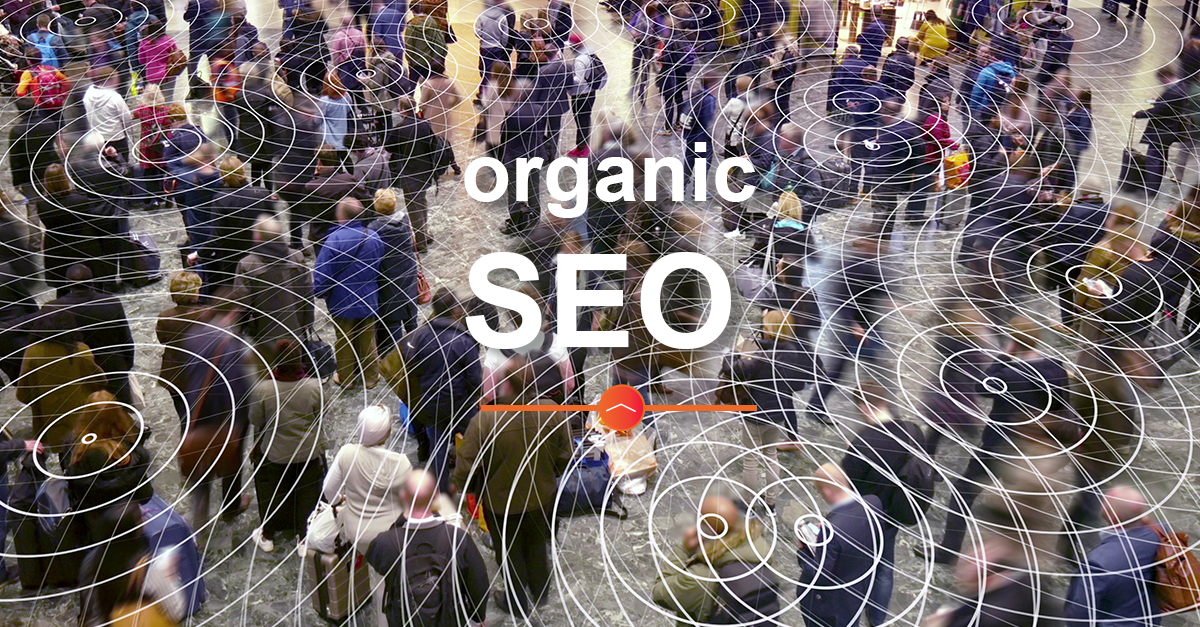 Why is SEO Important?
93% of all website traffic comes from a search engine. (Search Engine Journal) You need SEO to feature on those search engines and get your share of the traffic.
Nearly 80% of users ignore paid ads in search results. (Search Engine People) In other words, organic search results, the kind engineered by savvy SEO, win.
75% of people never scroll past the first page of search engines. (Hubspot) In other words, organic search results that feature on page one of Google et al., the kind engineered by really savvy SEO, win.
1. Learn the most important ranking factors
Knowledge is power. Knowing overpowers fear. Start there.
Start by doing some reading on the key factors assigned by Google as being important to how your site performs in search and where you rank on search results pages (also known as SERPs).
Brian Dean at Backlinko has put together an overview of Google's entire list of more than 200 ranking signals or factors in its algorithm.
If that feels like too screaming-for-Mommy territory, Search Engine Watch has distilled that to 14 of the most important ranking signals (in their opinion).
Be sure to update your knowledge every couple of months or so by Googling (what else) the topic for the latest research.
2. Optimize for Mobile
58% of searches in Google are done from a mobile device.
27.8 billion more search queries performed on mobile than desktop.
87% of smartphone users use search engines at least once a day.
61% are more likely to contact a local business if they have a mobile-friendly site.
It's no secret that we live in a world where everybody has their eyes glued to a mobile phone. Every. Body. What's more, Google wants your site, and every site, to be mobile-friendly. In May 2019, Google declared that "mobile-first indexing will be enabled by default for all new, previously unknown to Google Search, websites starting July 1, 2019." What this means is that Google will crawl the mobile version of your site first, before your desktop version, and there will come a day when Google won't index your site at all if it isn't mobile friendly.
How do you optimize for mobile?
Make your site lightning fast.
Make it easy to read and navigate, in spite of the smaller screen size.
Make it responsive to the smaller screen size – no pinching or zooming required.
Make it user friendly, keeping in mind that these users are on the go, wanting information right now, right here.
Test if your site is mobile friendly here.
3. Create great content – then optimize it!
Write the kind of content you'd like to read – interesting, funny, useful, engaging; then optimize that content for search engines.
Don't start by picking your keywords and massaging content to match; start by writing about what you know and care about – and what your customer needs to know or will find fascinating, useful, relevant to their search query. Once you're done, you'll more than likely find that your keywords are already a natural, organic part of your content.
That said, there's no point ignoring keywords and optimization of your content altogether. After all, what good is great content if nobody is reading it? The goal is to pick keywords that your users might be using in their quest to find your engaging, useful, relevant content. But they key still remains compelling, helpful content.
And remember: content covers everything from each page of written content on your site; to blog posts; to videos; podcasts; infographics; images; information snippets; FAQs, and other easy to digest content forms. Top tip: If you can't create that content yourself, get somebody else to do it for you.
Finally, once your content is in place, don't forget to optimize it using things like:
Page titles
Meta descriptions
Header tags – H1, H2, H3 etc
Images that are named and have image alt text assigned.
4. Understand your users/audience
Think about how your users might be searching to find your website. What is their search intent? What are they really looking for?
Understanding search intent, the reasoning behind every search, can help inform your site content and SEO approach.
To do this, you can use a tool like Google Search Console to analyse your current search traffic – where are users first landing on your site and how are they getting there; find your best performing pages; and discover the keywords your site visitors are using to get to you. Use that knowledge to inform future content and SEO decisions.
5. Focus on a great user experience (UX) – and speedy page load times!
If your site is ugly, slow to load, difficult to navigate, buries important information, or makes it tricky to find things, you can say goodbye to your visitors faster than you can say 'user experience'.
Key to this is page speed. We'll say that again because it bears repeating: KEY TO THIS IS PAGE SPEED.
By improving your user experience you will notice a significant improvement in conversion rates.
It won't matter how fascinating or useful your content is, if it loads too slowly the user will get bored of waiting and hit the back button. Guaranteed. And by too slowly, we mean anything slower than 2 seconds. In fact, a 100-millisecond delay in load time can cause conversion rates to drop by 7% (Akamai).
More stats guaranteed to get you to take page load time seriously:
Pages that load within two seconds have an average bounce rate of 9%,
while pages that take five seconds to load have a bounce rate of 38%. (Pingdom)
6. Listen to the voices
Understanding voice search – and getting your site ready for it – is going to be key for 2020 and beyond.
Half of all online searches will be voice searches by 2020. (ComScore) While 61% of 25-64 year olds say they'll use their voice devices more in the future. (PwC)
Things to keep in mind for voice search:
People tend to use longer phrases in voice search.
Voice search queries are often more conversational in style.
Focus on question-based keywords. (Explore the tool com for a fun activity. Prepare to be sucked in though!)
Voice queries are often related to local searches.
Voice searches are often performed with the desire for on the spot, immediate results.
7. Don't be shy – get social
Social media continues to be a big part of daily life, and even if it isn't an official ranking signal for SEO purposes, Google has definitely started recognising social search results as being of value. Moreover, social networks are increasingly being used as search engines themselves, with more and more users turning to these channels to find answers to their questions.
Social media channels also offer a key area to get real-life reviews and interaction and engagement with your customers and audience – all of which inform other potential customers, and Google, of your legitimacy and trust-worthiness. Think of social as the 21st century version of word of mouth, a tool which has always had power.
8. Embrace video
Even if you have a face for radio, find a way to include video – personalised, engaging, helpful, relevant video in your online content and in your SEO efforts.
Studies have shown that 6 out of 10 people would rather watch online videos than television. (Google) And by 2022, online videos will make up more than 82% of all consumer internet traffic. (Cisco)
Whether your video is pure entertainment or wonderfully informational, today's internet users increasingly prefer their content in this format. Lazy? Maybe. But there it is.
Remember to optimize your video for search by using relevant keywords in the description and headline of your video that match user intent.
9. Go secure
You don't leave your doors unlocked. You don't leave your keys in your car's ignition. Why would you do the equivalent thereof to your website?
More than your own safety, this is important for your customers' safety. Plus, 84% of users say they will abandon a purchase if data was sent over an insecure connection. (GlobalSign) Meanwhile, 82% of people won't even browse an unsecured (HTTP) website. (Blue Corona)
Going secure is good for your customer, it's good for you, plus, in terms of your SEO, Google insists on it. Google has officially acknowledged HTTPS as a ranking factor. More than this, Google Chrome has been flagging all HTTP sites as "not secure" since July 2018. Which means your customers can see it right there in glaring red and will abandon your site at alarming rates.
How do you go secure? To lock your online content up, store the keys somewhere safe, and boost your trustworthiness and SEO, you need to make sure your site has been converted from HTTP to HTTPS. Yes, it's technical. But it's important. And there are plenty of people very well-qualified to walk you through it or just do it for you.
---
SEO TIPS FOR 2021

MindWorks SEO services will research, identify, index, link, implement, curate & create content to optimise your website to lift visibility across Google and other search engines
The MindWorks difference
MindWorks Data. Digital. Direct. Social experience has proven that only 'best practice' Direct Marketing – the merging of Intelligent Data insights with Relevant and Engaging creative, a mapped multi-touchpoint Customer Conversion Pathway across mobile, web, social, mail, search, phone and traditional media - that follows a Measurable implementation strategy can equip marketing teams to build loyal relationships with their customers and a sustainable lift in results …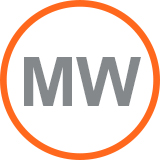 Contact MindWorks today and lift your Direct Marketing results.
Call 02 9299 3300 or Email: hello@mindworksmc.com.au